Featured Reviews
"Leaps and bounds cooler."
"Zotto's mixture of temperature regulating technologies have come together to create great cooling. Compared to traditional memory foam mattresses, the Zotto is leaps and bounds cooler."

"One of our favorite mattresses"
"Zotto Sleep really got this right, and this has been one of our favorite mattresses we have reviewed on MemoryFoamTalk.com to date!"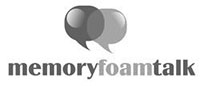 "Excels in pressure relief…"
"Zotto's 4 layer design excels in pressure relief while giving you great support for your back. A lot of thought and testing went into making this mattress and it shows."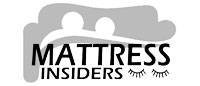 Customer Reviews
To ensure the integrity of our reviews, Zotto accepts reviews from verified customers only.
Click Here to write a review about your Zotto Mattress Experience.
My husband and I love this mattress. VERY Comfortable and we both get an awesome nights sleep. At first I was skeptical because "one size fits all" concerned me. But I have to say…we are truly pleased and would recommend this mattress to all. Just try it.
My husband and I are loving the Zotto, it took me a few weeks to adjust but now I wouldn't want to change. My husband is able to hit the bed and be out. Great mattress, would recommend 10/10!
Just wanted to send a note about the Zotto mattress I bought a couple of weeks ago. We love it ! We sleep so good and wake up with no more backaches ! Thank you for a quality product. Sincerely, Linda.
WONDERFUL !!! We first laid on a Zotto Mattress when we were visiting a newly remodeled casino in California and fell in love with our great night sleep. So, obviously we had to purchase one for our home. We have always had a pillow-top mattress, BUT once we found Zotto Mattress….that's it !! We are hooked and we tell all of our friends and family and even strangers if mattresses are brought up in conversations. I sleep hot, my husband sleeps cold and this mattress accommodated both of us. We are amazed at how solid of a sleep we both get now. EVERYONE SHOULD HAVE ONE OF THESE !!! No more soreness. 100% HAPPY !!! Please keep up the great work and keep this around.
Zotto was #4 in my looking for a king size mattress that actually did what it claimed to do. I had a sleep # for 18 yrs and it fell apart (all the foam parts). the second was tuft & needle bad support It would bottom out (ouch). Third was loom & leaf for a back sleeper its ok yet after 10min on my side it became and stayed rock hard (pain plus) . Then after much searching and watching the guys who test mattresses on you tube we decided to try Zotto. From the first time laying on it until now I have never felt an indentation sleeping on it. When I lay down within 5 min all pain from my pressure points are gone. I'm a disabled Vietnam combat Veteran. The support and pain relief this mattress gives is amazing . My sleep has gone from 2 or 3hrs to 5 and 6 hours solid. My wife of 45 yrs said this is the one ! "The keeper" We are very pleased and really enjoy the experience every day. Make your day a great day with Zotto.
For years my husband and I woke up everyday in pain, his hips and my back. We stayed at a Hotel Casino that uses Zotto Mattresses and WOW!! I bought one as soon as we got home . It is the BEST mattress we have ever had ! NO MORE back or hips pain . I will never use anything else . Highly recommend if you suffer from back or hip pain every morning ? this is a MUST have mattress!
The best nights sleep I have had in years. I have had multiple sleep number beds and nothing compares to my Zotto mattress . I would never found this little piece of heaven unless my recent visit to Thunder Vally casino. I am really happy that a made this choice!!!!
This was my 3rd new mattress purchase in a 2 year period and it has solved all of my back pain issues! AND it cost less than half what I paid for the last one. Most comfortable sleep I can imagine and wake up without pain in my lower back and shoulders. It's all they said it would be.
Best decision ever! We looked at over 20 brands. We read all the good and bad of each. Zotto just stuck out to us. We purchased 2 twin XL mattresses and an electric adjustable bed frame. The mattresses were unrolled and slept on within 5-6 hours. No smell or any other problems. Best night sleep I've had in years and without medication.